Ride on Design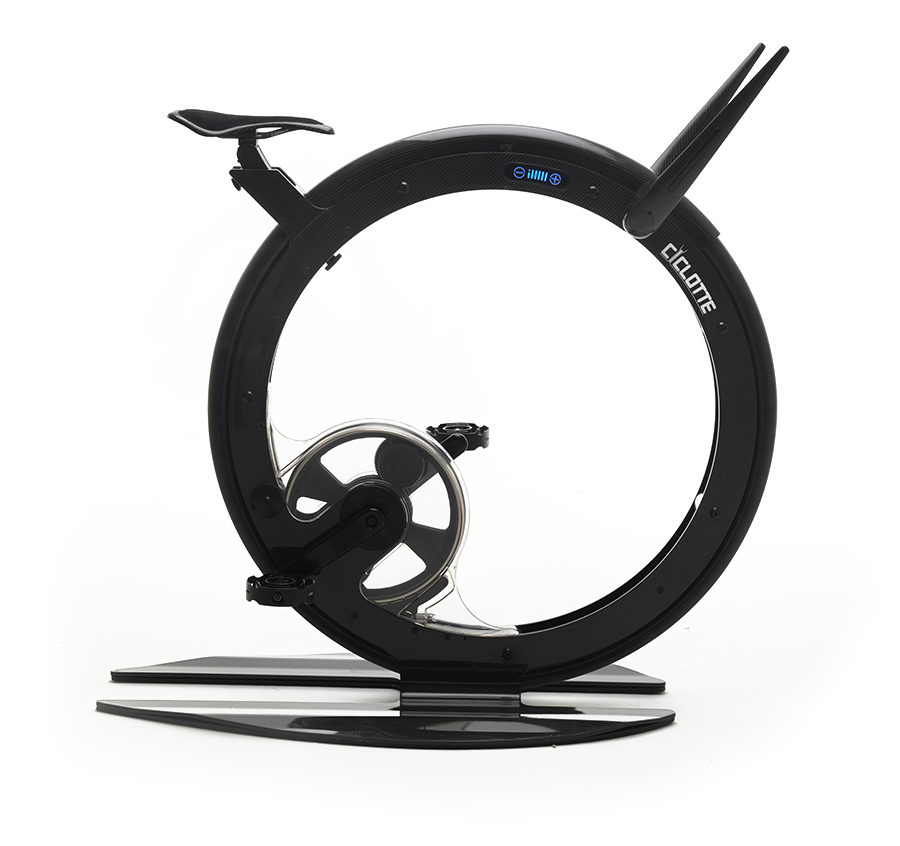 A project that is a real expression of contemporary living, where work, entertain- ment, exercising and relaxation share a single dimension, within fluid spaces where all objects can interact with one another. Ciclotte is decidedly different from any other exercise bike or home fitness equipment, because it breaks with the designs of gym equipment that have always emphasised the functional aspects, to find a place with inimitable style within the most varied living contexts: home, office, gym, and the outdoors.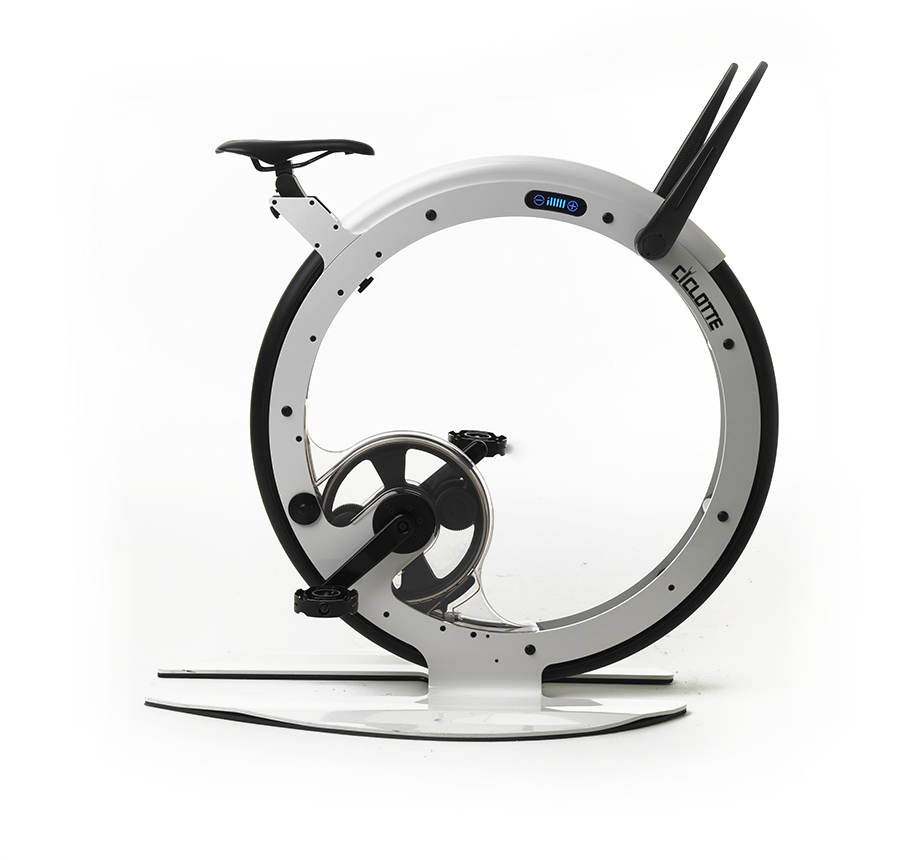 Form and Content
Ciclotte is an object that has been completely designed and made in Italy, manu- factured with exceptional materials like carbon, steel and glass fibres, combined in a unique and innovative mix. The inimitable outline, successfully merging balance with dynamism, makes the Ciclotte instantly recognisable and much admired. The large wheel at the cornerstone of the project is reminiscent of the classic unicycles dating back to the end of the 1800's, reformulating the dynamics of its functioning thanks to simple and sophisticated engineering, like the epicycloid transmission system, which is a complete innovation for the fitness sector. A singular feature of the Ciclotte is the technological approach, which is the result of research based completely on ergonomics: no concessions have been made to the superfluous, with only the essentials in setting and equipment allowed, and simplicity and im- mediacy in its use.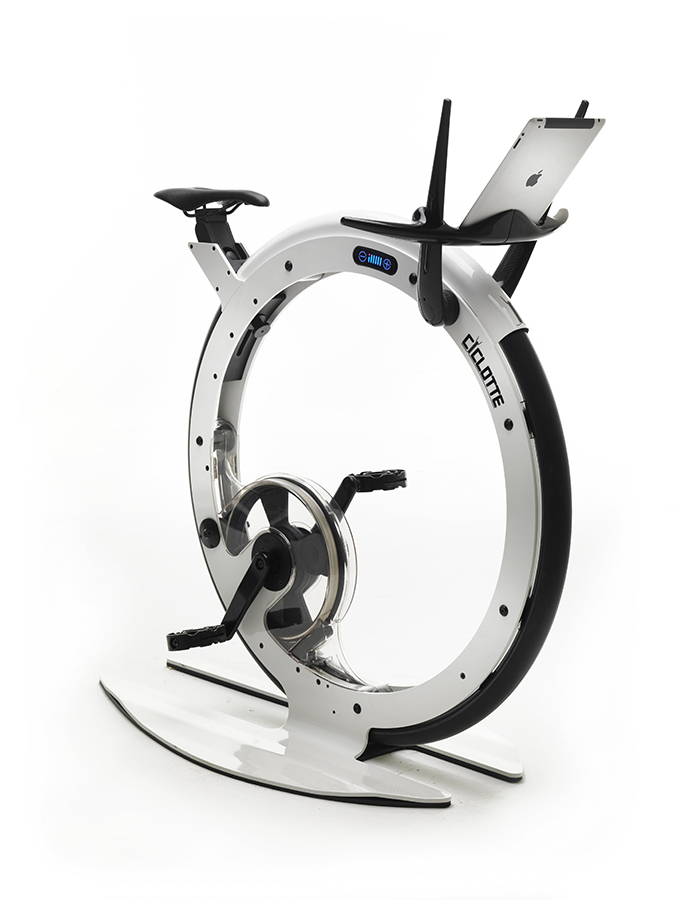 Home fitness, on the road
Also including the 5 spinning positions, Ciclotte's design has a unique approach to exercising.Ciclotte is a stationary bike with a carbon make-up and unique character: the rider's posture, the minimalist design in terms of aesthetics and technology and the appeal of the material quality initially call to mind the sensations of a road race.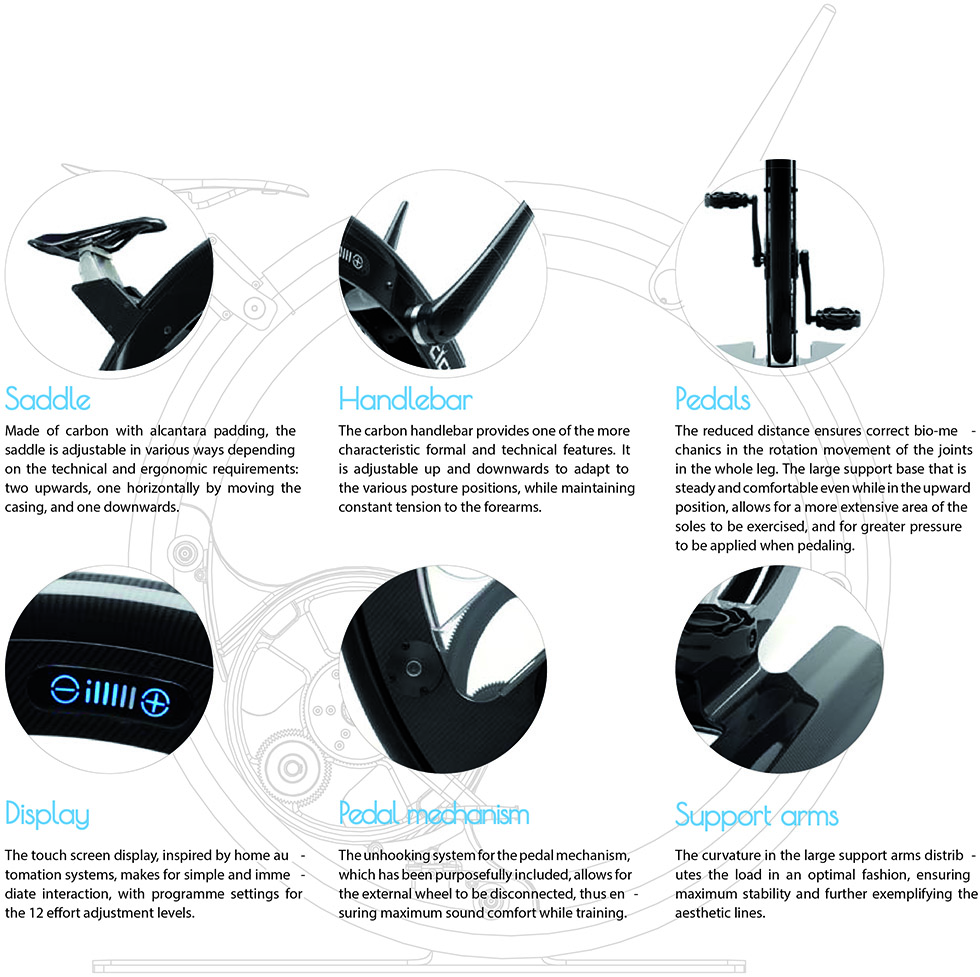 Photos by Ezio Manciucca