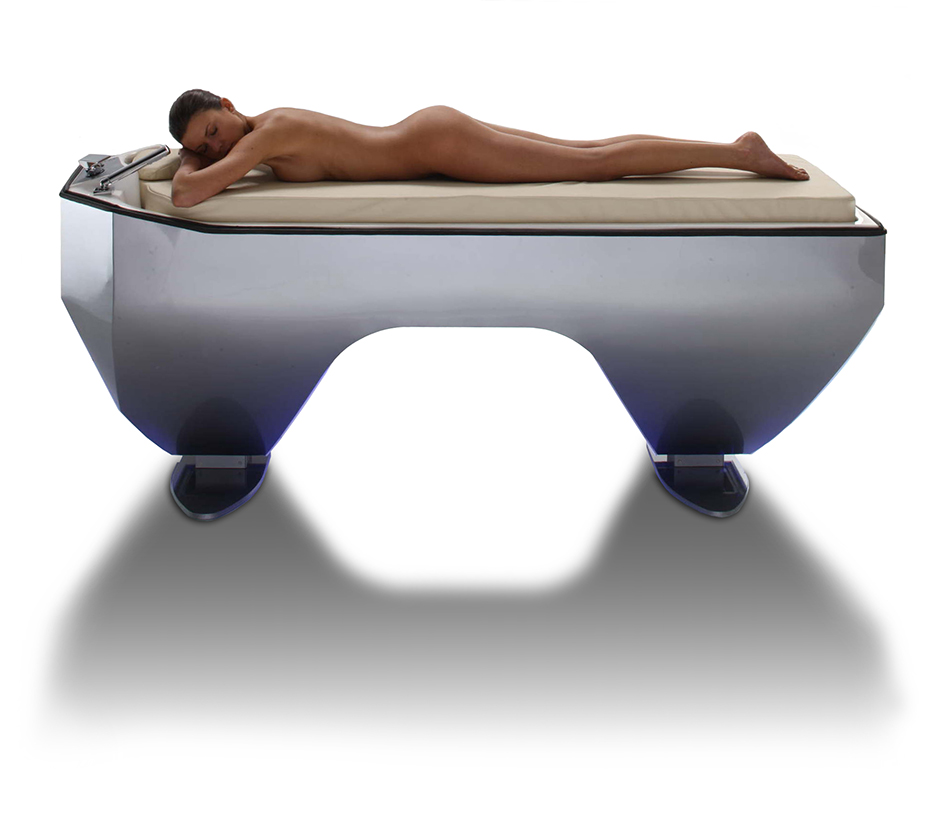 It's the new beauty and health casket produced by Sanya. It was born from this young Italian firm's project: producing beauty as an expression of comfort and functionality. Leader in the professional aesthetic field, Sanya has already produced the well known thermal beds range LLUVIA ®. This new creation represents the synthesis of the competence and the expertise acquired during the years, enclosed in an elegant design with smooth essential lines.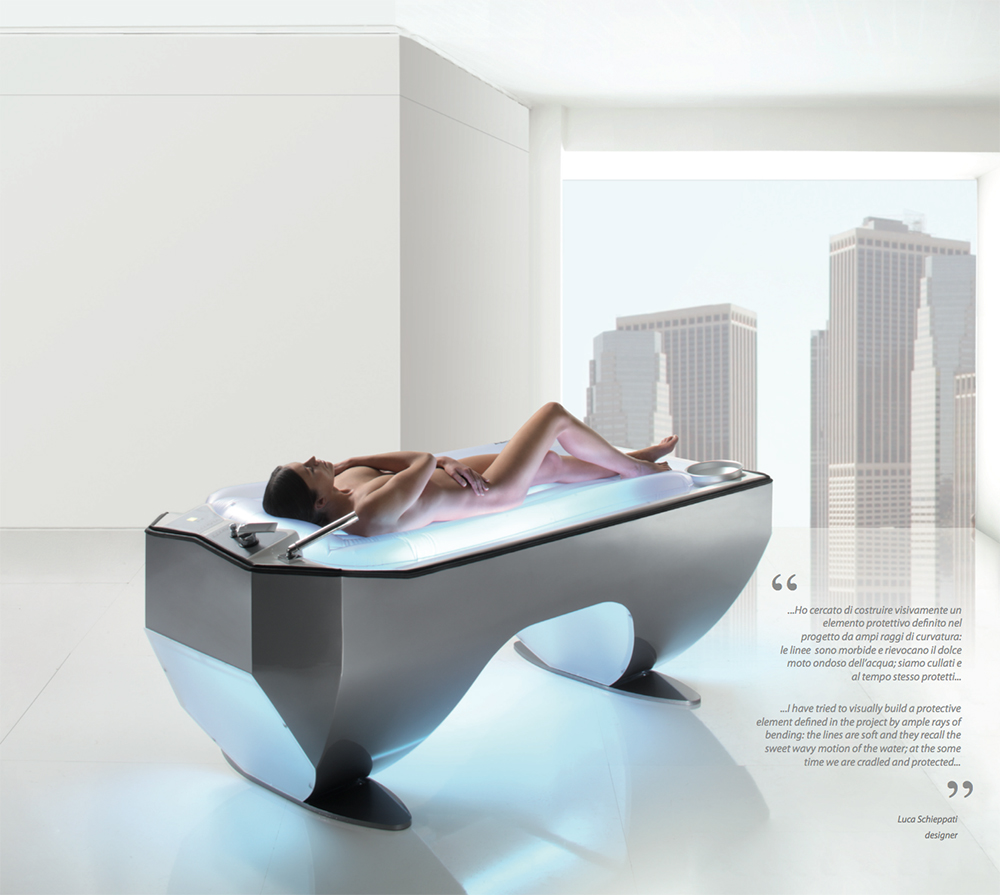 Is a remarkable bed for massage, wich can be used with water-matress. It is provided with two special cushions which enable an ergonomic and relaxing position. Thanks to a sophisticated technological system, the bed's height can be adjusted up to 85 cm.
Steam bath: The simultaneous and controlled action of both the water vapour and the heat helps the blood and lymphatic circulation, easing the elimination of toxins.
The special water-mattress enables to float lying on ANIMA during the whole lenght of the massage, the beauty treatment and the steam bath. The inside temperature is set on about 38°.